The demonstrators marched from Maitighar to Baneshwar, obstructing traffic on the route.

bookmark
Published at : September 21, 2023
Updated at : September 21, 2023 14:09
Hundreds of teachers associated with Nepal Teachers' Federation, an elected body of teachers across the country, continued their protest against the school education bill on Thursday.

The demonstrators marched from Maitighar to Baneshwar, obstructing traffic on the route.
The federation, rejecting the call for dialogue from the Ministry of Education, Science and Technology, began their "Kathmandu-focused" protest programmes from Wednesday by organising a protest rally in the Capital.
Education Minister Ashok Rai on Monday had invited the agitating teachers for a meeting on Tuesday. However, the federation turned down the offer, saying they would not sit for dialogue in a meeting led by the education minister.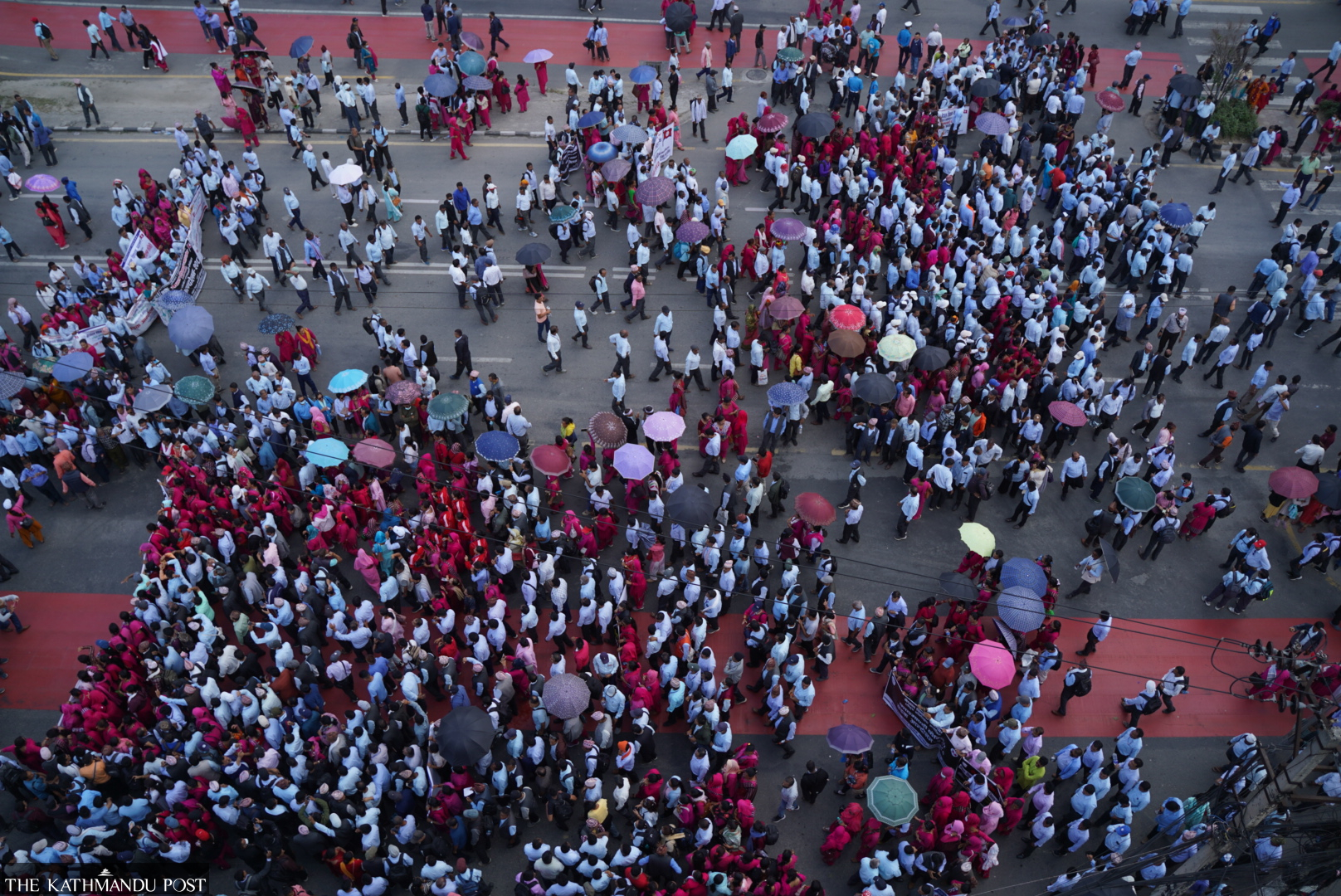 Angad Dhakal/TKP
The protest has affected the studies of seven million students in 34,000 schools, of which 6,000 are private. Over 20 percent of the students are enrolled in private schools.
The bill has met with criticism from several quarters since it was registered in the House of Representatives on September 13. The federation, which demonstrated against the bill on Friday, announced a series of protests starting Wednesday by closing schools.
The federation has presented an 18-point demand and is particularly unhappy with the provisions that will allow local units to recruit, transfer and demote or promote teachers. The authority to transfer and evaluate teachers also lies with the local units. The federation wants the authority to remain with the federal government.
Protesting teachers argue that there will be no job security if the responsibility of managing teachers is given to local governments. Last year, the government signed a deal with the federation agreeing to keep the public school teachers under the federal government's jurisdiction.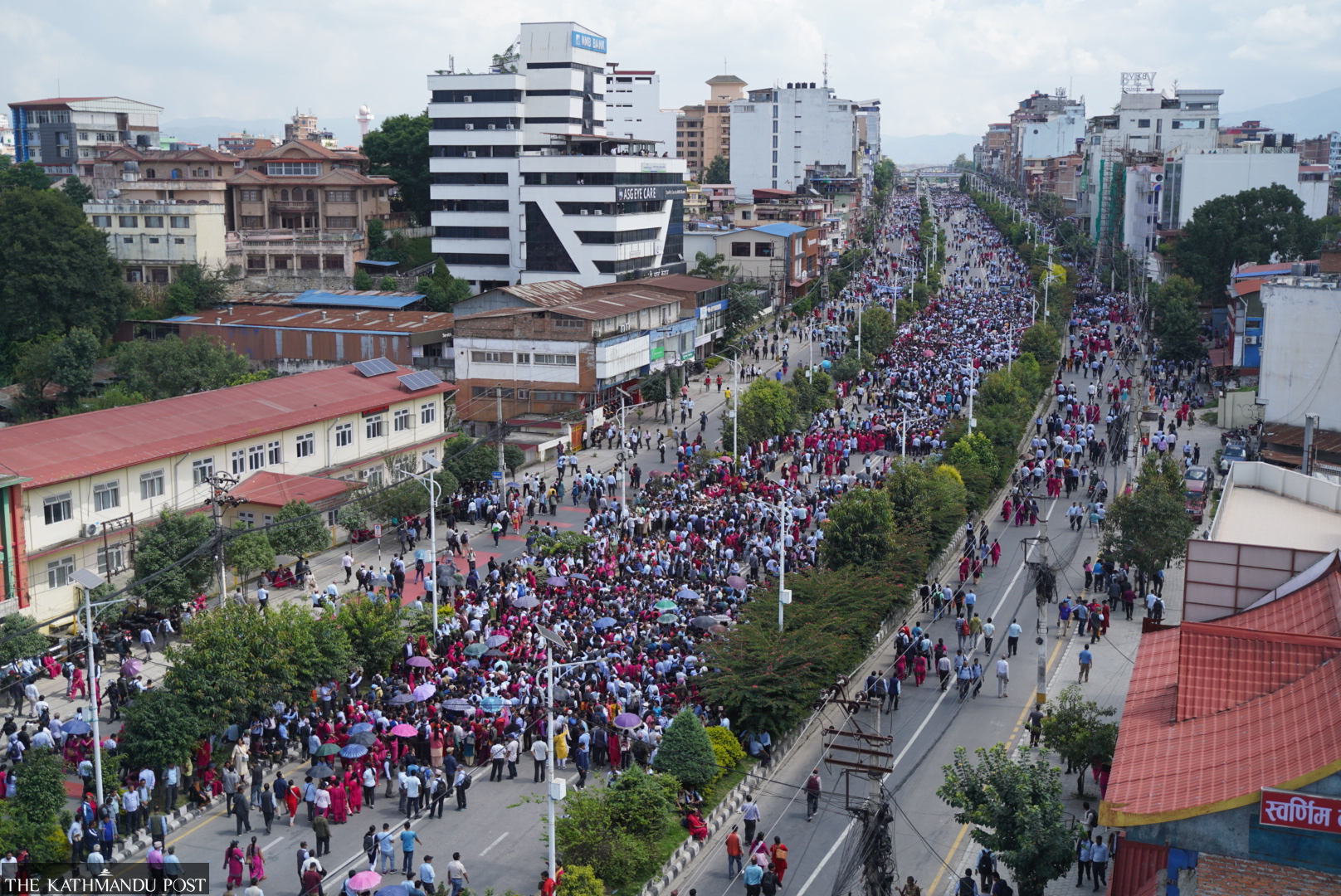 Angad Dhakal/TKP
---